What a beautiful thing life is, don't you think?
Human evolution, which hinged upon an interplay of intricate conditions, flourished.
And it didn't stop there.
We've formed highly-developed societies and multinational companies.
We've come so far and built so much.
We've got it all.
Or…have we?
Because despite of all of society's luxuries, we find ourselves yearning for a closer connection with the world around us.
Almost as if the advancement of our society has, instead of bringing us closer to one another, distanced us even further.
We desire something…deeper.
But our lives are so filled with busy schedules, meetings, and deadlines, that it's difficult to find a sense of meaning in it all.
Henry
United Kingdom
Know Thyself was one of the most transformative experiences of my adult life.
"The retreat was a real turning point in my life. When I went back to work. I felt like nothing could cause me fear or anxiety or stress. I felt bulletproof. All of the stress that I'd felt before was completely lifted. I had insights that just hit me, like moments of epiphany. Even though it's many years later, these insights still act as guides in my decision-making today. It was one of the most transformative experiences of my adult life"
Elijah
Belarus
I reconnected with my happiness.
"I chose the Know Thyself Retreat because I was searching for a break from civilisation. For many years, I had forgotten who I was. I was making choices that weren't mine. The retreat helped me go back to living in the moment and made me realise that being happy is a natural state of mind. I reconnected with my happiness"
Do you feel a yearning for something deeper?
I know I certainly did.
When I moved to Brazil 13 years ago, I left my office job in London.
Not unlike you, I felt like there was something missing in my life, but I couldn't put my finger on it.
I knew I needed the time and freedom to explore this longing I was feeling.
I needed to get away, to have a break from it all.
I had to give myself the space to grow.
Honestly? I understand how it feels to be stuck on the treadmill of life.
Sometimes it feels like there's no way out.
And it's not your fault.
Since young, we're told by society to accept this as the norm.
As if constant stress and unfulfillment were just another part of adult life.
But does it have to be that way?
Definitely not.
Our time on earth is incredibly brief, so why spend most of it in despair?
One thing is for certain: the rat race is exhausting.
Chasing never-ending goals is mind-numbing.
And nobody should have to experience the stress that you're feeling.
Like you, I'm frustrated by society's materialistic values.
Do you also find yourself questioning the authenticity of it all?
You may have pursued your aspirations, only to find that you're never satisfied with the result.
You feel like there's more to life than what you're currently living.
As if there's a void that needs to be filled, but you just don't know how to fill it.
The more you push yourself to succeed, the more you realise you're not sure of what you're striving for.
But even though you're feeling empty and lost, you know that there's a way out.
Deep down, you know that you can have your questions answered.
You just need to give yourself the chance.
And it was this feeling that led me to create the Know Thyself Retreat.
I wanted to create a safe space where you could find the answers you've been seeking.
A space that welcomes self-realisation and embraces your personal growth.
A space where you could forget about society's expectations.
A space for transformation.
Deep dive into your consciousness
Know Thyself is an experience that opens your mind.
An experience that helps you gain clarity on what's important.
An experience that gifts you perspective.
In a society obsessed with superficiality, you should dare to seek authenticity.
And the best way to do this is with the Amazonian medicine that's been accompanying the indigenous cultures for centuries.
You, like everyone else, deserve a life of meaning.
But you've got to start somewhere.
To tear down society's conditioning, you must look within.
Join Our Retreat
We have +25 years of experience
You're in safe hands, you can be certain of it.
Our Ayahuasca ceremonies are led by me and Andrea, a fellow shaman and dear friend.
Andrea was raised and taught by her native grandmother, a powerful and respected plant-medicine facilitator.
Her long, rich ancestry means she brings invaluable knowledge and a loving, reassuring presence to every single ceremony.
Both of us are initiates of Santo Daime, an Amazonian tradition which celebrates the ritualistic use of Ayahuasca in opening doors to higher realms.
For the last decade, I've helped hundreds of people revitalise their lives with the guidance of Ayahuasca.
I've learnt from various different shamans, and have travelled the world applying their teachings.
Between Andrea and I, we have +25 years of experience.
Paul and Andrea, your facilitators:
✓ Deep understanding of the Santo Daime Tradition
✓ Certified Theta Healer
✓ Certified Ayurvedic Massage Therapist
✓ Dynamic Meditation Instructor
✓ Certified Hatha Yoga Teacher
✓ +25 years of experience
If you've connected with my message and you're ready to have your deepest questions answered, then I'd love to tell you about the Know Thyself Retreat.
In our transformative 9-day Ayahuasca retreat, you'll experience:
9 Nights In Comfortable Eco Accommodation
4 Ayahuasca Ceremonies
1 Kambo Ceremony
2 Spa Experiences - Clay Therapy, Sauna, Herbal Bath
1 Ayurvedic Massage
2 Guided Trips to Local Natural Beauty Spots
Daily Yoga Practices
Daily Meditations
Cleansing Detox Diet
Transport to and from the airport
1 One-On-One Pre-retreat Discussion With The Retreat Leader
3 Group Post-Retreat Integration sessions
Apply Now
Dive into the depths of your soul with
4 transformational Ayahuasca ceremonies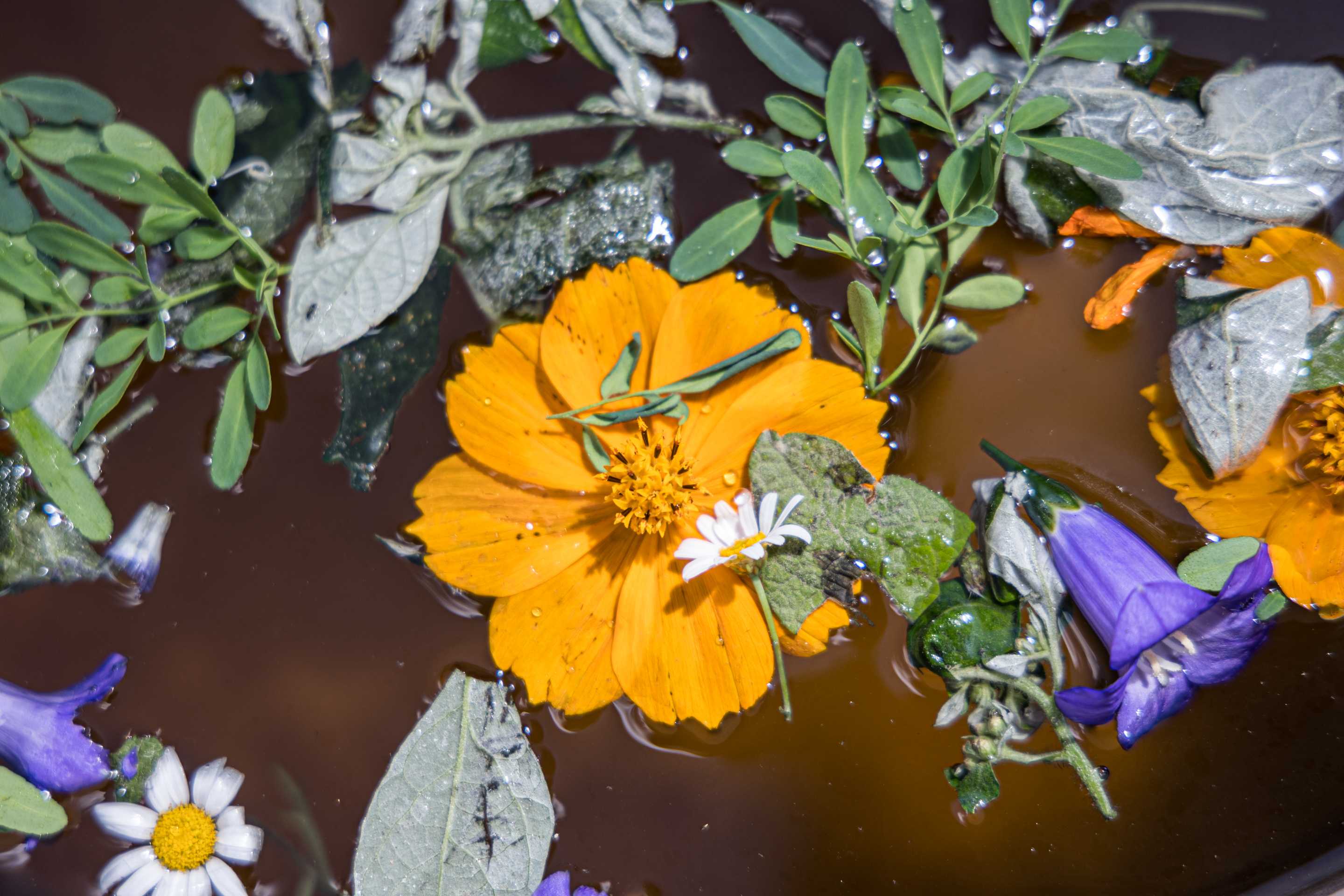 Open up your mind and see what's truly important in life; let Ayahuasca realign your priorities.
Welcome clarity and guidance as you embody a mindset of acceptance.
Address the feeling of emptiness that's been following you around and explore a life of purpose; allow yourself to live each day with more intention.
Grow into a new, more awakened, spiritually-aware version of yourself by disrupting behaviour patterns that no longer serve you.
Learn to break free from the conditioning of life; replace fear with trust and watch your worries fade away.
Gain a new outlook on life; reconnect with your natural state of mind and return with a newfound perspective that empowers you.
Embark on this journey in an unbelievably beautiful setting;
an eco-retreat space in the middle of the mountains
Go on adventures you've been dreaming of; climb mountains, swim in waterfalls, and rekindle your childlike spirit.
Feel liberated; breathe in fresh air, feel the grass beneath your feet, and be reminded of the splendour of the natural world.
Disconnect from digital, reconnect with life; bid goodbye to your laptop, and spend your time more mindfully.
Contemplate, reflect, and ground yourself in comfortable accommodation tucked away in the wilderness.
Embrace the power of holistic healing; achieve deep rest through
immersion in nature
Strengthen your spiritual journey with an anti-inflammatory diet that detoxifies and rejuvenates the body.
Learn to let go of stress and heal emotional traumas with daily yoga practices.
Reach higher states of consciousness by connecting with your breath through daily meditations.
Learn to calm your nervous system with simple breathwork techniques that you can implement in day-to-day life.
Revitalise your immune system and experience increased mental clarity; participate in the Amazonian Kambo ceremony that's been healing for centuries.
Cleanse your body and nourish your soul with the
spa experience
Connect with the earth's forces and heal yourself energetically with clay therapy.
Flush out impurities and detoxify your body with the long, sacred tradition of sauna.
Clear blockages and promote a deeper mind-body connection by immersing yourself in a herbal bath.
Relieve any pain or discomfort and stimulate vital energy flow with the help of Ayurvedic massage.
Let us take care of you
A space for transformation.

Arrive and depart calmly; we'll look after your journey to and from the airport.
Set intentions and receive personalized guidance during a one-on-one discussion with the retreat leader.
Explore the majestic mountains and waterfalls in the area on guided tours led by your retreat leader.
Feel supported and connected by learning integration tools that you can apply to continue your healing in everyday life.
Reflect on your personal insights in a safe group setting with our post-retreat integration sessions.
Apply Now
Paul facilitating an Ayahuasca retreat in 2022
Feeling called to take part?
Then I'm delighted to share the next steps with you.
We hold a limited number of group retreats per year.
This is because Ayahuasca ceremonies are intense, and require high amounts of energy from our facilitators.
We prefer to hold fewer ceremonies so that their magic and intimacy are preserved.
And this means that our facilitators are able to dedicate themselves entirely to our participants.
That being said, we also offer individual ceremonies to those who prefer a solo experience.
To discuss both group and individual retreats, get in touch by clicking the button below. I can't wait to hear from you.
Find Out More
Andrej
Lithuania
Ayahuasca took my pain and fear away.
In the months after the retreat, my self-confidence rose considerably. I became calmer, more understanding, and more compassionate. Problems and difficult situations no longer consume me. Rather, an awareness that I am more than I think I am guides me. Ayahuasca took my pain and fear away. She taught me that they were no longer useful, and She showed me how to live without them. Thank you, thank you, thank you!
Ieva
Lithuania
I left the retreat feeling very clear about what I wanted.
I left the retreat feeling very clear about what I wanted and also trusting myself much more. I returned home to Europe with a completely different energy. The place itself is very cosy, protected and relaxed. It's healing! There's a river nearby, waterfalls, and hummingbirds. It's just a real paradise! I can't express my gratitude enough to the team for such a wonderful retreat. I will be returning next year for some more work with them.
What happens next?
Just click on the steps to find out!
When you click the 'Join Our Retreat' button, you'll be asked to fill out an application. Don't worry! It's a simple form that should take you only a couple of minutes to fill out.
Shortly after you submit your application, I'll get in touch with you. I'll send you more information about our retreat, like pricing and payment plans. If you feel comfortable continuing the process, we'll set up a call.
We'll sit down for a chat and I'll answer all of your questions.
By now you'll have a clear idea if Know Thyself is right for you. If you feel ready and excited, then it's time to secure your place! We'll set up the payment, and we can discuss payment plans if necessary.
Now that your place is confirmed, we'll begin preparing for your arrival at Know Thyself. I'll provide a detailed plan for the lead-up to the retreat. We'll also have a one-on-one call before you arrive in Brazil, so that we can align your intentions and ensure that you're feeling fully prepared for the ceremonies.
And don't worry, I'll stay in contact in the meantime. I'm happy to answer any questions you may have.
Join Our Retreat
Thank you for sharing this moment with me and for showing interest in Know Thyself.
I'm looking forward to welcoming you to our retreat.
Speak to you soon!

P.S. Here's a rundown of Know Thyself, in case you missed anything.
Know Thyself is a 9-day Ayahuasca retreat that integrates plant medicine, breathwork, and holistic well-being.
It takes place in Eden Sanctuary, a retreat centre in the middle of the mountains in Bahia, Brazil.
Please just fill out the form below and I'll be in touch with you shortly. I'm looking forward to meeting you!
Join Now